Toto II
While coffee in Sidama has long been exported around the world, it has only recently become an officially recognized region of Ethiopia. After an overwhelming 98.5% vote in favour of increased autonomy in a referendum in November 2019, the Sidama region was created in June 2020. It is the leading coffee producer in the country, accounting for over a quarter of the yearly production.

This coffee comes from Bekele Belachew's 6 hectare farm in Sagara village, Sidama. Bekele, his wife, and their six children, do all the work on the farm, where they compost and add manure and have started pruning their trees. The coffee is grown under the shade of native forest. Bekele and has family grow the 7110 and 71112 varieties, which are both selections from the Jimma research centre. These varieties were selected from wild plants in the Metu-Bishari forest in the Illuababora zone in Western Ethiopia. They're widely distributed varieties across Ethiopia and were selected for their resistance to Coffee Berry Disease and high yield.

The resulting cup reminds us of blackberry jam, dried fig & honey.
Roasted by

Ambros Coffee
From Montreal
Coffee details
Variety
74110, 74112, heirloom
Tastes like
Recipes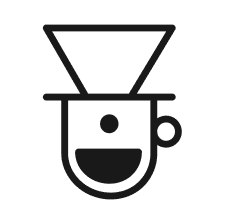 Pour Over by Sorellina
Pour over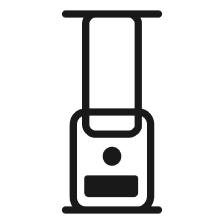 AeroPress by Tim Wendelboe
AeroPress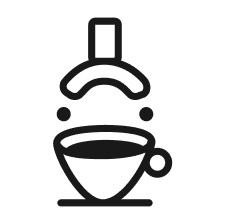 Espresso For Light Roasts
Espresso