JUMARP
Amazonas is a region in northern Peru, bordered by Ecuador on the north and west. It has a primarily agrarian economy, focusing on crops like rice, coffee and cocoa. The landscape in the region is covered with steep river gorges, rainforests, and the Peruvian Andes. It is in the many valleys that we find most of the coffee production sector.

This coffee is sourced from 300 farmers associated with the JUMARP coop in Utcubamba, Amazonas. Founded by 35 farmers in 2003, JUMARP has now grown to over three hundred members, producing organic and Fair Trade certified coffees. Currently, forty heads of households are women, including continual representation on the Board of Directors.

This particular selection comes from three of the cooperative's producers - Osmar Ruiz Carranza, Tomas Ortiz Huanambal, and Anita Yovana Rodriguez Sigueñas. The washed process gives this coffee notes of dates, pear and buckwheat honey.
Roasted by

Coffee details
Variety
bourbon, pache, catimor, villasarchi, costa rica
Farm
Osmar Ruiz Carranza, Tomas Ortiz Huanambal, Anita Yovana Rodriguez Sigueñas
Tastes like
Recipes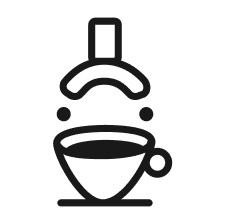 Balanced Espresso
Espresso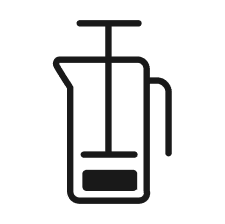 French Press - Precision Brewing
French press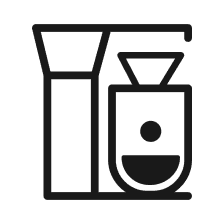 Coffee Maker - Balanced Cup
Coffee maker