Famille Solis Ayerdi
Guerrero is a Southwestern state of Mexico bordered to the northwest by the state of Michoacàn and the state of Oaxaca to the east. Most of it is covered in mountains of varying heights, with deep canyons with flat areas limited to small mesas and the coastline.

This coffee is sourced from the Solis Ayerdi Family and their Finca La Estancia farm in Ejido San Vicente, Guerrero. The farm is located somewhere in the middle of the Sierra Madre del Sur mountain range, in an environment that is difficult to access and far from resource towns which are at least 6 hours away by car.

Señor Santiago, the family's patron, was one of the first farmers to settle in the region to cultivate coffee back in 1955. Accompanied by his three sons, he continues today to perfect his agricultural practices despite the difficult access to land.

The resulting cup reminds us of popcorn, caramel and nuts.
Roasted by

Union Microlot
From Montreal
Coffee details
Variety
bourbon, typica, caturra
Producer
Solis Ayerdi Family
Tastes like
Recipes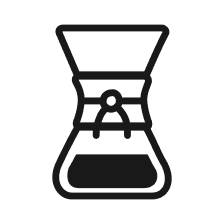 Chemex By Blue Bottle
Chemex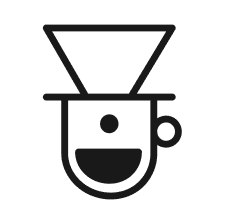 Pour Over by Sorellina
Pour over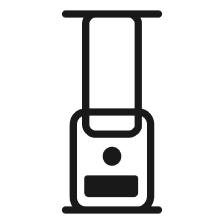 AeroPress by Spectrum Coffees
AeroPress