Mwira
Embu is a county in the centre of Kenya that borders the famous coffee-growing county of Kirinyaga to the west. Agriculture is the backbone and livelihood of the people of Embu. The sector employs 70.1 per cent of the population and 87.9 per cent of the households are engaged in Agricultural activities.

This coffee is sourced from the Mwira Factory in the city of Mutunduri, Embu. The factory serves as a processing station for numerous smallholder farmers, all of whom are members of the Central Ngandori Farmers Co-Operative Society. It is located at the base of Mt. Kenya which makes for great soil conditions, an ideal micro-climate for high quality production, and valuable access to the famous Rupingazi river for water. The river was formed when Mt. Kenya was still an active volcano and is characterized by hard deep black volcanic rock and cool clean water flowing from Mt. Kenya.

The resulting cup reminds us of blackberry, elderflower and key lime.
Roasted by

Coffee details
Farm
1050 smallholder farmers
Tastes like
Recipes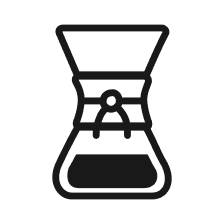 Chemex By Blue Bottle
Chemex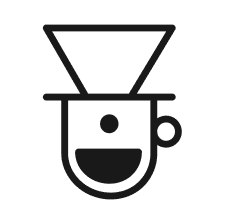 The Blue Bottle Pour Over
Pour over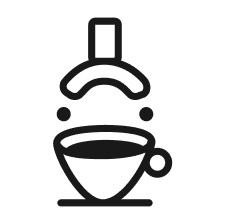 Espresso For Light Roasts
Espresso