Elkin Guzman
Huila is a southwestern department of Colombia. It is the country's biggest coffee producer, even though it is mostly composed of small farms. The secret behind their productivity is that the farms all have their small micro beneficio, or processing station.

This coffee is sourced from Elkin Guzman at Finca El Mirador in Pitalito, Huila. Elkin's family has a history of over 70 years in the coffee business, 12 of which were dedicated to researching post-harvest processing techniques. Most of farm's land is dedicated to growing more exotic varietals of coffee like Geisha & Pink Bourbon. The remaining 2-hectares are used to grow many variants of Caturra for experimental processing.

This specific lot is made up of yellow & red Caturra that was naturally processed and dried on raised patio beds for 25 days.

The resulting cup reminds us of rhubarb, hibiscus, and blackberry.
Roasted by

Fawkes Coffee
From Edmonton
Coffee details
Variety
red & yellow caturra
Tastes like
What people are saying
Recipes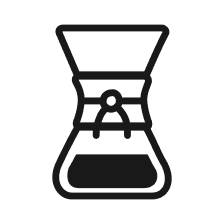 Chemex By Blue Bottle
Chemex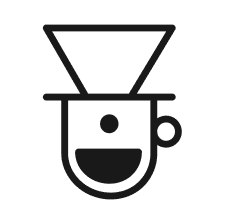 The Blue Bottle Pour Over
Pour over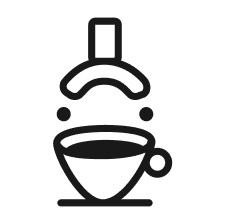 Espresso For Light Roasts
Espresso