Oscar & Luis Monge
Costa Rica has earned a global reputation for producing some of the world's best coffee. The country has 8 main coffee growing regions, of which Tarrazù is the most well known.

This coffee is sourced from Oscar & Luis Monge Ureña and their La Lia micro-mill in Tarrazù. La Lia was built in 2007 as part of a movement called "the micro-mill revolution" in Costa Rica. In the early 2000's, a few farmers started wet milling and drying their coffee themselves in order to add value to their product. In the older model, the farmers were delivering coffee cherries to larger co-ops or mills, where they were often blended to form larger lots. This meant that they were dependent on the commodity market for prices, so traceability and value was lost in the process. There are now more than 200 micro-mills in Costa Rica and the demand for quality micro-lots keeps growing.

This Catuai lot was cultivated at 1900 meters above sea level, the highest point on their farm land. It is processed as a white honey, a hybrid between the washed and natural process where the dry parchment is coated with part of the pulp.

The resulting cup reminds us of hazelnut, nougat and clementine.
Roasted by

Coffee details
Producer
Oscar & Luis Monge Urena
Tastes like
Recipes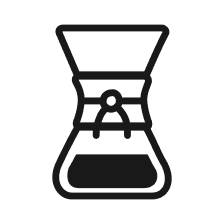 Chemex By Blue Bottle
Chemex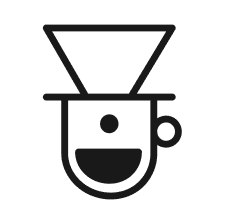 Hario V60 by Ritual Coffee Roasters
Pour over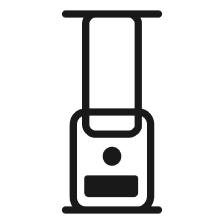 Tzan's Hellenic AeroPress Recipe
AeroPress