Toto
Sheka is a zone in the South West Region of Ethiopia. It is bordered by 3 other prolific coffee producing regions: Oromia, Gambela, and Keffa. The area is part of the "Eastern Afromontane biodiversity hotspot" and is characterized by a rich fauna and flora with many endemic species.

This coffee is sourced from the Kawo Kamina farm in Masha, Sheka. All of the farm's coffee is planted but would grow naturally. This is referred to as a semi-forest coffee. Wild, naturally-grown coffee represents genetic diversity that is unique to western Ethiopia, making it critical to the future survival of the coffee plant.

THis specific lot was prepared by French Brewer's Cup champion barista, Pierre le Chanterac. After harvest, the cherries were fermented in tanks for one day, then placed on African beds and dried like a typical natural. This coffee cupped much sweeter than all the other experiments done with Pierre, even though the sugar level (BRIX) was at the same as the other experiments.

The resulting cup reminds us of apricot, pear & jasmine.
Roasted by

Ambros Coffee
From Montreal
Coffee details
Tastes like
Recipes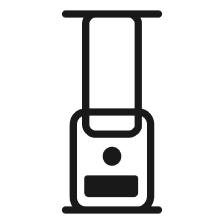 AeroPress by Drop Coffee
AeroPress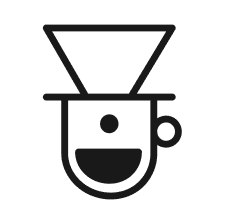 The Blue Bottle Pour Over
Pour over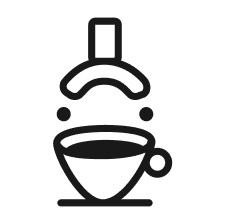 Espresso For Light Roasts
Espresso