Lachao
Oaxaca is a state is southwestern Mexico. It is bordered by the Pacific Ocean to the south and surrounded by the states of Chiapas, Veracruz, Puebla and Guererro. Oaxaca has one of the most rugged terrains in the country, with mountain ranges that abruptly fall into the sea. In the valleys between these mountains live small communities of indigenous peoples.

This coffee is sourced from independent farmers associated with the UNECAFE group in Lacaho, Oaxaca. Since forming in the early 90s, the group has grown to have an average of 5 hectares per person. Each hectare produces 800-1200 pounds of export grade coffee, which is 3-4 times the regional average. This is due to aggressive organic practices, constant pruning, and the continual investment in new trees.

The coffee was washed and decaffeinated at Descamex in Veracruz with the Mountain Water Process. This process uses water to extract the solubles in the green coffee, removing the caffeine through specialized filters, and re-introduces the solubles back into the coffee preserving the flavours.
Roasted by

Ambros Coffee
From Montreal
Coffee details
Variety
typica la pluma, mundo novo
Process
"mountain water" process decaf
Tastes like
Recipes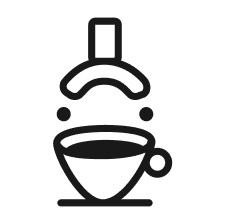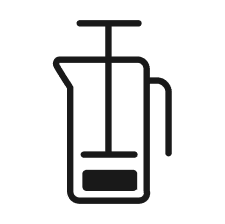 French Press by Stumptown Coffee Roasters
French press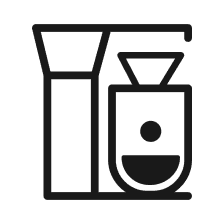 Coffee Maker - Balanced Cup
Coffee maker